Ariel Founder and Chairman Receive Award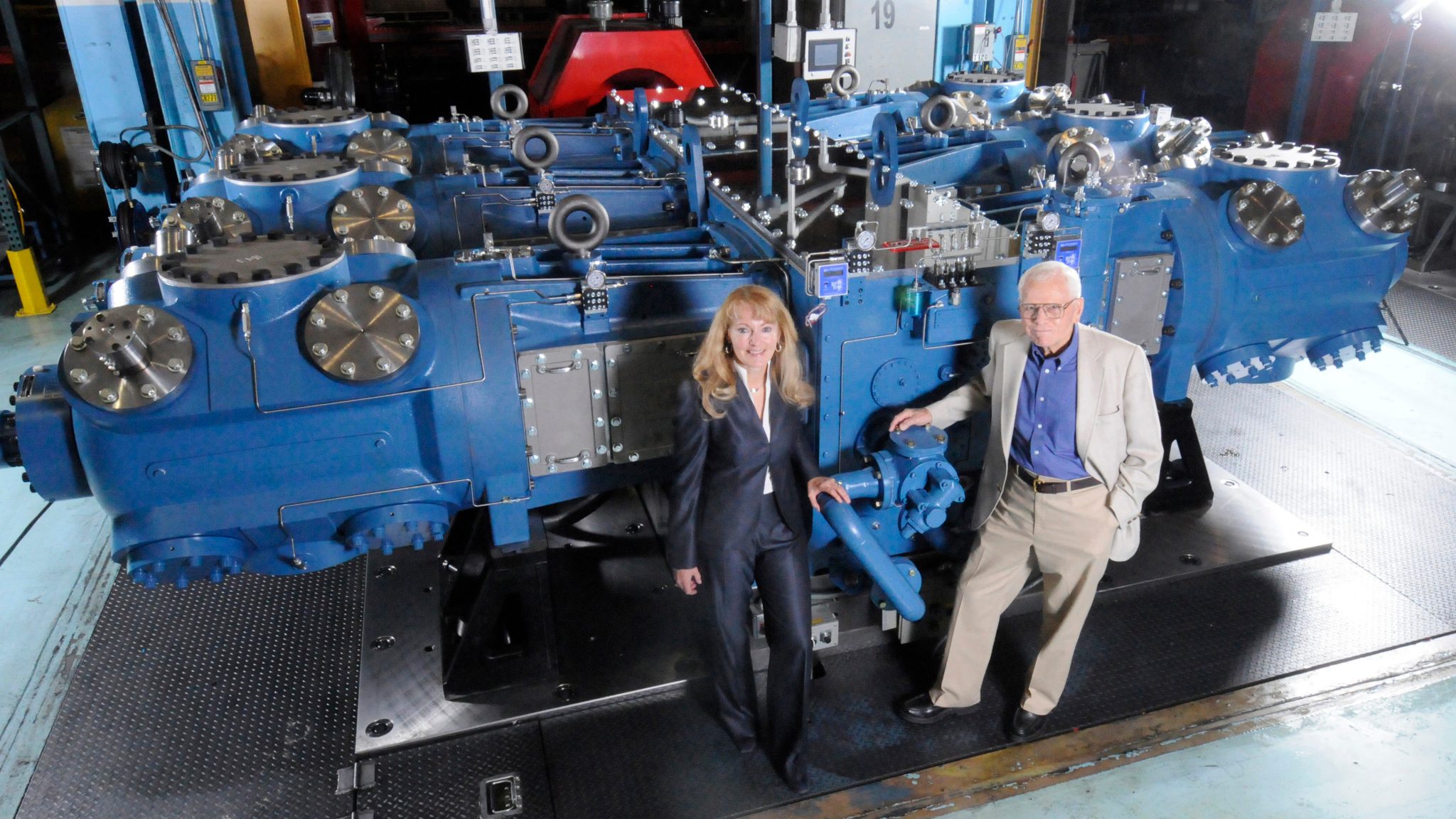 Jim Buchwald and Karen Buchwald Wright Inducted Into the Ohio Oil and Gas Association's 2022 Hall of Fame
Ariel Corporation's founder, Jim Buchwald, and his daughter, former CEO, Karen Buchwald Wright, have been inducted into the 2022 Ohio Oil and Gas Association (OOGA) Hall of Fame. OOGA honored its 2022 class at their 10th annual Hall of Fame dinner held on Wednesday, March 2, at Hilton Easton Town Center in Columbus, Ohio. OOGA established the Hall of Fame award in 1987 to recognize honorees from all levels and disciplines of the oil and gas industry who have made significant contributions to the industry as a whole.

JIM BUCHWALD

Jim has worked in the natural gas industry since the early 1950s. He began his career working for Cooper-Bessemer from 1954 to 1958, and then worked at White Superior for eight years before founding Ariel Corporation in Mount Vernon, Ohio, in 1966.
During his tenure, Ariel set new standards for reliability and cost-effectiveness, bringing nearly 20 compressor models to market while leading the company from prototype to unit #13,000.
Buchwald led Ariel Corporation for 32 years until his retirement in 1998.
KAREN BUCHWALD WRIGHT

Following her father as CEO, President, and Chairman, Karen led Ariel Corporation to 20 years of growth and modernization. Ariel emerged from multiple market swings, exceeding the energy industry's demand for reliable natural gas compressors. Today, Ariel is a world-class organization with over 1,000 employees across the globe. During her tenure, Ariel produced nearly 45,000 compressors shipping to over 100 countries and delivering cost-efficient, clean energy worldwide.
Ariel is currently led by Alex Wright, who succeeded his mother, Karen Buchwald Wright, as Chief Executive Officer in July 2021. Wright and his brother Sam, Director of Research & Development, accepted the awards on their behalf.