Introducing the Ariel KBC:D:F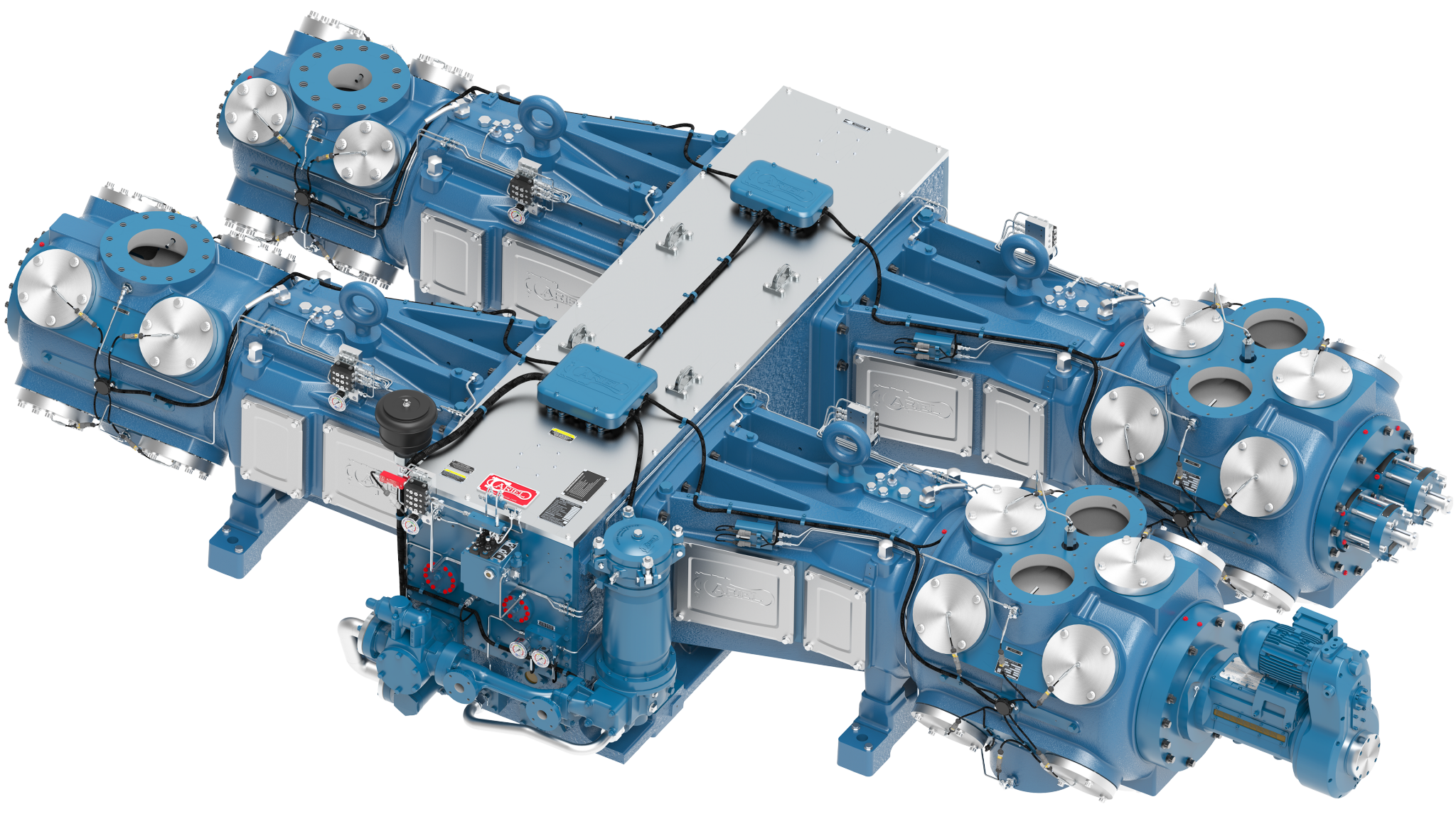 Ariel is pleased to announce the production release of the KBC:D:F compressor, now available for purchase via your preferred Ariel Packaging Distributor.
The new Ariel KBC:D:F Compressor lineup delivers more to fleet operators, mechanics, and reliability engineers; More horsepower, more technology, more rod load, more capacity, more performance, and more capability. The KBC:D:F frame class incorporates modern engineering elements from the frame foot to the top cover and comes equipped with the latest technology for optimized compression and minimized emissions. Ease of packaging, maintenance, and operational efficiency show up in every facet of the compressor's design and manufacture. 

KBC:D:F users experience these compressor innovations through reduced torsional vibration, increased available RPM range, and increased gas deliveries with even less downtime. All KBC:D:F compressors are "Ariel Smart Compressor Ready," meaning ASC can be added at Ariel's manufacturing plant or in the field. ASC and the Ariel Fleet Manager App reveal compressor insights that elevate operators to new levels of efficiency and optimization.
KBC:D:F Frames Deliver:
15% increased rod load
16% increased horsepower
Increased operating envelope
KBC:D:F Frames Incorporate:
"KB" style angled guide design increases stiffness
Torsional solutions increase operating window, using available tools like torsional damper
Integrated frame oil thermostat into the oil filter header simplifies the auxiliary end piping
KBC:D:F top cover and guide covers use o-ring seals
ELP and dual chain drive
Cylinders utilize CP valves
KBC:D:F crossheads, connecting rods, and bearings are backwards compatible with the JGC:D:F
Piston and piston rod designed for increased strength
eVCP available for automated capacity control
Ariel Smart Compressor Ready design
Please refer to the table for KBC:D:F specifications.
 
KBC
KBD
KBF

Rated Power/Throw (BHP)

1,200


Stroke (in)

7.0

6.0

5.0

Max RPM

1,000

1,200

1,400

Piston Speed (FPM)

1,167

1,200

1,167

Rod Diameter (in)

2.5

As Compared to the JGC:D:F
| | | |
| --- | --- | --- |
|   | KBC:D:F | JG:C:D:F |
| Rated Power/Throw (BHP) | 1,200 | 1,035 |
| Total Rod Load (lbs) | 132,000 | 114,000 |
| Max Length (in) | 115 | 116 |
| Nominal Width (in) | 185 | 185 |
| Crankshaft Centerline (in) | 21 | 22 |
| Torsional Vibration Solutions | Damper, Flywheel, Detuner | Flywheel, Detuner Only |
| Backwards Compatible | Conrod, Crosshead | N/A |
| KB Style Improved Guide | Yes | N/A |
24 Hour Support: