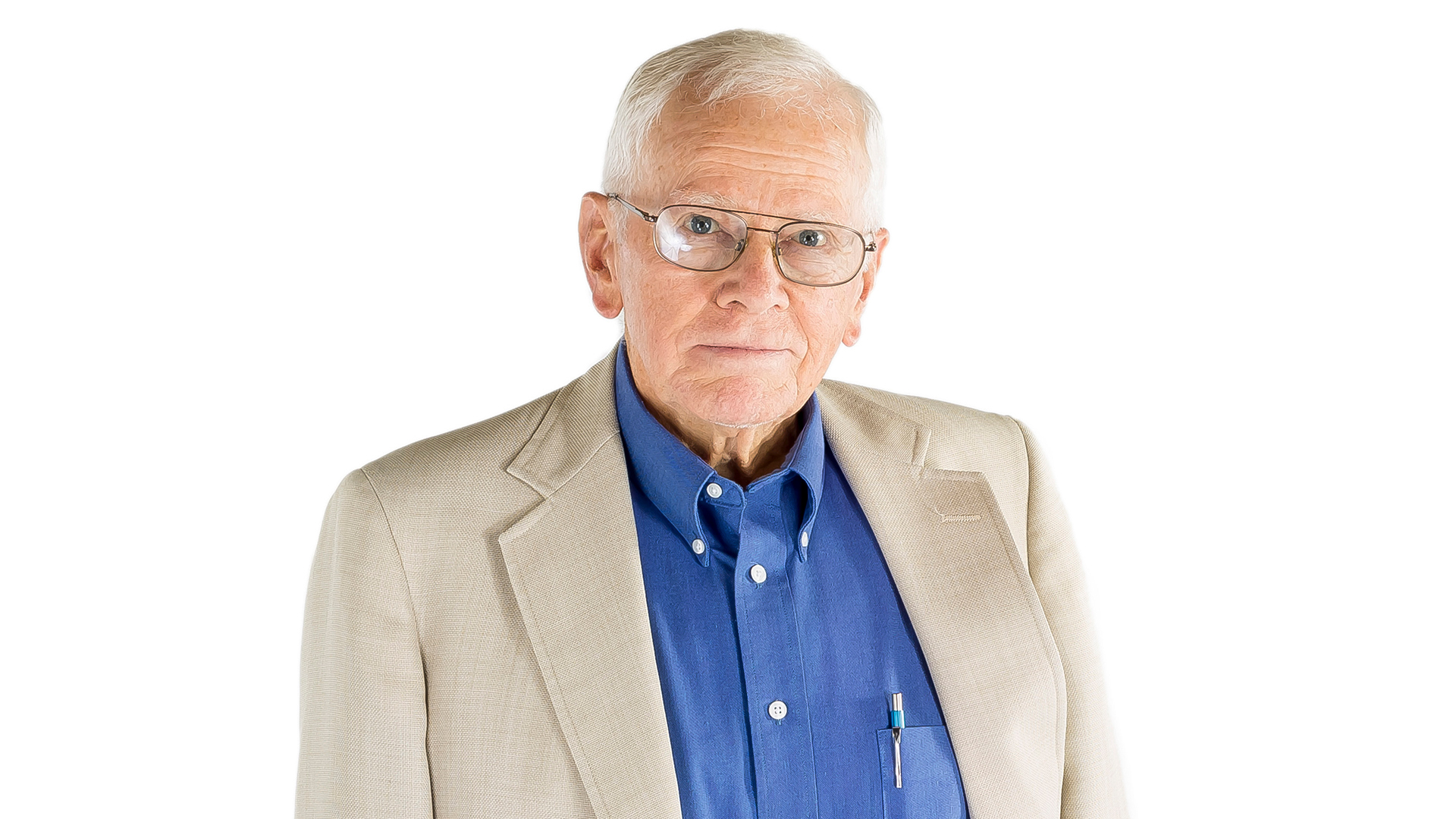 March 7, 1928 – September 20, 2022
Ariel Corporation celebrates the remarkable life of founder James P. Buchwald.
Working in the natural gas industry from the early 1950's, Jim began his career as a Design Engineer at Cooper-Bessemer and later White Superior. As the industry developed, Jim became convinced that an opportunity existed to build a smaller, more cost effective compressor, to fill a niche not served by any of the existing compressor OEMs.  His belief in this opportunity led him to design the Ariel JG, a small, high-speed compressor prototype that would launch Ariel Corporation in 1966.
Buchwald led Ariel for 32 years until his retirement in 1998.  During his tenure, Ariel set new standards for reliability and cost-effectiveness, bringing nearly 20 compressor models to market.  He took the company from a small start up to a modern manufacturer, overseeing the design and production of every unit from the prototype to unit #13,000.  His journey to build both the company and its first compressors also built a deep corporate culture, which endures strongly at Ariel today. 
(Left) Jim and Maureen Buchwald are pictured in 1957 with their daughter Karen who would eventually lead the organization as CEO from 2001, recently transitioning to Chairman of the Board in 2021. (Right) Jim, in the 1970s, would continue to design until his retirement.
Alex Wright, Jim's grandson, and current Ariel CEO, fondly reflected;
"My grandfather did many things in his life, but Ariel was undoubtedly his pride and joy. He loved this place, the compressors that we make, and the people that make it great. Even after he retired, the company was never far from his thoughts. It was rare for me to speak with him without getting some question on the company or the industry. He treasured his time here, and especially loved to match wits with our design engineers, to understand what they were doing, and why, to make sure that we continue to uphold the high standards that he set."
Jim will be greatly missed by all and remembered as a man of honor and integrity, with an extraordinary intellect, who was an entrepreneur, a patriot, a friend to many, a husband, father, grandfather, and a great grandfather.
Jim standing next to the prototype compressor that started it all, an Ariel JG2, known as Serial Number 1, now on display at Ariel's world headquarters.
Ariel and the industry as a whole will forever be positively impacted by Jim's contributions.

For more information regarding services to honor Jim Buchwald, please follow this link: https://www.snyderfuneralhomes.com/obituaries/James-P-Buchwald?obId=25931033#/obituaryInfo. In lieu of flowers, the family asks that any charitable donations be made to the Ohio To Erie Trail (OTET) Fund, 118 Graceland Blvd. #146, Columbus, OH 43214, or to the Kokosing Gap Trail, PO Box 129, Gambier, OH 43022.